Milan Dobricic: No More Trains, I Look Forward To Wings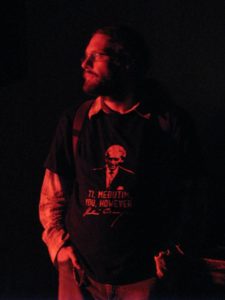 Before the beginning…
Together with our friends from poetry society and publishing house Treci Trg (Third Square) from Belgrade (Sebia) we are starting the cycle of poet's portraits in Australiana Serba Internet Magazine with this portrait of poet Milan Dobricic (Milan Dobričić)! Short biography, mini-interview and poems selected by poets themselves are segments of these portraits. We leave you only to enjoy the poetry of your favourite poets or to discover those you didn't know before! They say there's no more poetry, but nowadays they say many nonsense anyway. Poetry lives and our souls need it perhaps more than ever.
These portraits of poets will maybe inspire you to present yourself to Treci Trg and Australiana Serba Magazine and show us a glimpse of poetry from your country or city or even your own poems! We associate with poets and translators from around the world and we'll be happy to know you too!
And what about portrait of the day? This time it is poetical ID of (still) young, but already renowned Serbian poet and translator Milan Dobricic, who is also one of the founders of Treci Trg.
Few words about the poet…
Milan Dobričić was born in 1977 in Belgrade. Graduated Serbian and world literature at Belgrade University. Graduated at Belgrade Open School. One of the founders of NGO Treći Trg and Belgrade International Poetry and Book Festival. Works as a translator from English and Italian. Published poetry and prose in magazines in Serbia, Bosnia and Herzegovina, Croatia, Slovenia, France, Poland, Romania, Spain/Catalunya, Turkey, Macedonia. Published two short stories in collection Shortest stories 2006 (Alma, Beograd). Published co-author prose book Diary 2000 (CSM, 2001), poetry books Pressure (CSM, 2002), Racking One's Brains (Treći Trg, 2006), Blessed Losers (Društvo Istočnik, 2009), Lyrical Poetry and Stuff… (Treći Trg, 2013), Moments in Time That Breed Saints Sublime (Treći Trg, 2015), bilingual poetry selection Blessed Losers (Treći Trg, 2013), a short story collection Lye (Treći Trg, 2010), and a collection of short notes O (Treći Trg, 2014). Participant in WordExpress project as a poet and translator. His work has been translated in magazines into English, French, Polish, Romanian, Catalan, Czech, Slovenian, Turkish, Hebrew, Macedonian, Russian, Latvian, Bulgarian and Italian.Translated the novel The Other Man by Welsh author Owen Martell from English (Treći Trg, 2011), poetry collection The Zoo Father by Pascale Petit (Treći Trg, 2012) and poetry collection Uttering Her Name by Gabriel Rosenstock (with Gorjana Rajić, Treći Trg, 2013).
Same silly questions, completely different answers…
AS: Which landscapes and cities feel like home to you? Or there is just one landscape or one city so dear to you? Why?
MD: I wrote about that in my poems, even directly. Belgrade, of course and above all. I was born in Zvezdara, and that is my starting and ending point, the place from which I am dislocated. I have spent my childhood in Pančevo and a village near Topola, there lies everything connected to my most innocent age. So: stars, sky, forest, meadows, football with friends.
AS: Which poets and writers would you point out among those whose works are close to you in some way or even influenced you at some point? And though it might be a difficult question, still again… Why?
MD: Everything i have read to the last cover without torment is what I have read for my own sake. If I have to single out: Miloš Crnjanski, Vasko Popa, Miloš Komadina, Slavko Mihalić. This separation is ungrateful. Why them? Because sometimes I strike the same cord with them.
AS: What gives you zest these days? Who and what puts a smile on your face lately if it's not a secret?
MD: With me there is no much zest really. Everything is much more quieter, more "dead" compared to the word "zest". Lately I only have smiles with my family.
And finally poetry!
Here's which poems of his Milan have chosen for you! Poetms are originally written in Serbian and Novica Petkovic translated them to English. If you want to read it in Serbian too or to share Milan's poems with someone who speaks Serbian, you may find his portrait and poems in Serbian here.
HIGHWAY
I'm watching; from where I am,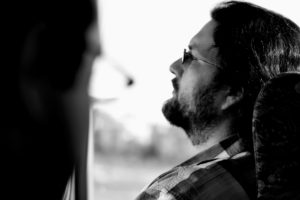 one can see quite clearly:
how we, the young, are getting older,
and how we don't become anything.
Once spirits struggled
to get their names inscribed somewhere.
Now we walk down an asphalt highway with an n number of lanes,
running parallel to one another,
waving over the metal fence,
we rush unstoppably towards the horizon.
If ever, today the world is a flat board
over the edge of which we fall in columns.

REVOLVING AROUND YOU
To Mikica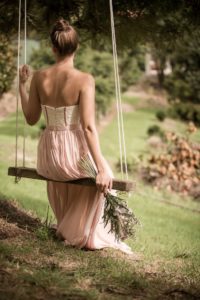 You are sitting still, on a swing, I saw you from a passing train.
Like smugglers, the poles scurried away, one by one,
making this film even more faded.
It seems that our meeting had to be old.
Under the train, the crossties rumble like an underground stream,
and your swing is the centre of the revolution.
On that side, the line of the horizon drags on,
on this side, that green carpet spills over into a blot.
And only then, almost at the edge of the window-pane,
you waved your hands, swinging slightly.

TO DEJAN MATIĆ
Friend
I tell you
I only seek peace and cannot find it.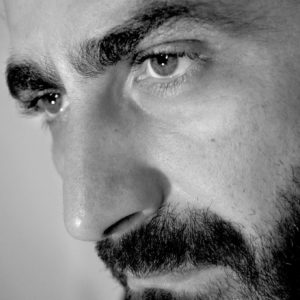 I approach the monastery following you
(I remember)
but my motives are dark:
I
want
peace.
And I rage
and the shore keeps receding.
How would it be to believe
in something?
In anything?
Indeed rare are those who do not fall behind
and I see you there
friend
alone.

TO VUK AND NAĐA
In December
you ventured out early
In January
we promised to you the breaking of the plastic bell
In February
we jumped when your breathing quickened
In March
you went bald pursing your tiny lips while peeing
In April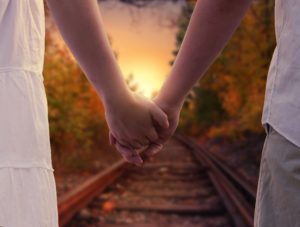 we started distinguishing between you
In May
you exchanged places and habits
In June
temperaments
In July
we started promising to spank you
In August
you started clearing your throat
In September
you started meticulously studying your small hands
In October
you got your first little mole your first tooth
In November
you started rejoicing at each other
In December
you hastened to grow up

BLESSED LOSERS
The legs of Dali's elephants tangled up in the trunks of beech-trees.
Slumbering dinosaurs smashing the blue horizon.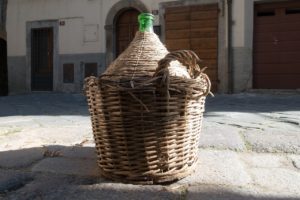 The abandoned tower descended to the top of the quarry.
The torn-apart people in the distance distort the pale face of a woman.
Continents crumble on the bark of a plum-tree covered with lichen.
Rancid wine the nectar of runaway gods.
White pebbles screech under the belly of an overburdened boat.
The low wind plays against the neck of the bottle held in hand.
The mark of the master beast all over her body.
The grass mocks the catastrophe life mocks death.

IS SPRING POSSIBLE?
Bombs still blossom
the rumble leafs
even doves
smell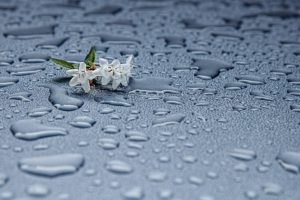 Spring is possible
the spring of Milan the Raven
a sterile spring under white lights
in front of perfect tiles
a spring in white
in mourning

ARE YOU OK?
You always make the bed in the same order in the same way.
You always put on your left sock and shoe then your right sock and shoe.
You always wash your teeth with the same movements using the same hand.
You always buy the same kind of bread the same kind of yoghurt.
You always drink the same coffee made in the same way.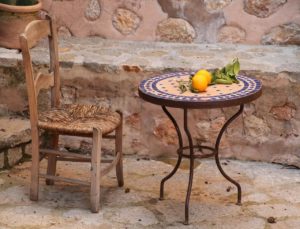 You always sit in the same café on the same chair next to the wall.
You always quote the same writer the same proverbs phrases.
You always check the symmetry of pictures close the cupboard drawers.
You always walk along the same path take the same shortcuts on the way there and back.
You get born live die always in that order.
Are you OK?
Obsessive-kompulsive?

EPITAPH
Do not come to my grave!
I don't like it when someone
stands over my head.

MISSES
A bird missed
the window-pane
and flew in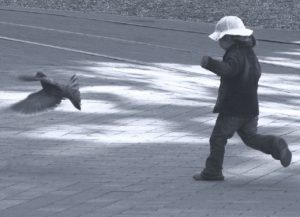 missed another one
and flew out
two clear misses
and it flew away

TRAINS, CITIES, MOIRAE
(notes made during the course of a journey)
TRAIN, THESSALONIKI
Meeting the train, reminiscent of meeting my childhood.
Anxiety, fear even… and I'm not afraid of flying.
A friend, the city and the tower on Mt Avala in flames are seeing me off,
seen through the dirty window
Those without whom I don't exist follow me: the Deadly One, the Ugly One,
the Boring One.
Car 466, compartment 3, bed 21.
Except for the sound, this feels like my very first train journey.
Dirty bed sheets, the toilet sheer horror.
Fog. Fear of the Deadly One.
In succession, we pass through Preševo, Tabanovci, Veles, Gradsko, Demir Kapija, Đevđelija, Eidomeni, Polikastro.
A train journey is a sad affair, all the stations look forlorn.
A sandwich and the worst coffee I've had in my life.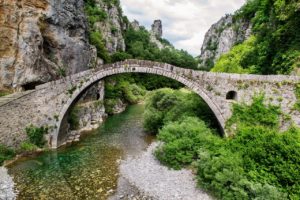 Tunnels. Rivers. Bridges. Rocks. Olive trees. Borderlines.
Black river, white sun.
All of a sudden, watches run 60 minutes ahead.
The train speeds on, the doors shudder, my jacket swings.
The Boring One tickles my soles while I sleep feverishly.
Thessaloniki. The air smells of Greece. Childhood.
A look from the room at other looks from the room.
Taking a rest for the first time, solitude, silence.
I watch the Ugly One.
The television set is leaning from the wardrobe, looking at me; I ignore it.
Giant stray dogs, make you wish you were one in your previous life.
Every day, every evening, every night, I offer sacrifices to Moirae.
Finally, a visit to my ancestors.
Talking about death; I'm on familiar ground.
Doves on the window sill.
Peace?
TRAIN, ISTANBUL
Cramped compartments, one upon another; I'm certainly sleeping above someone.
The train feels like riding, swinging, clattering.
The train feels like a cradle rocked by a nervous mother.
Borderlines. Rain. Arable land. Landslides. Streams. Flooding waters.
A station right out of old movies; the mother is finally quiet, the child is asleep.
I get off. The three of them in the corner of my eye.
A city of cats and yellow cabs.
A small room, the window looking out on a wall.
Sounds of singing wafting from a minaret; Hagia Sophia and the Blue Mosque calling out to each other.
The Deadly One floats above me wherever I go.
A castle, lots of invited guests, and a woman that makes me want to cry, she reminds me of my mother of long ago.
Gulls follow the ferry, their flight being stopped by the wind.
Asia has come out onto its streets, its pavements, fragrant, multicoloured.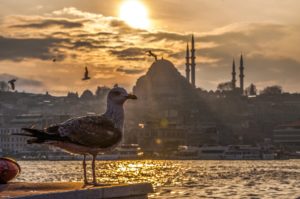 On one dock there live black birds, across from it white ones.
We got down under the ground, above water; I'm not alone here either.
Bosporus under the bridges; a bald werewolf beside me.
Morning, sun, rainbow, yet another one,
a gull under the window, its cohorts follow a fishing boat in a long drawn out flock.
By the sea, in the rain, sunshine, wind. And death.
The rainbow did not bring happiness, only sad confessions, tears. And death.
Cats caterwaul all night. A little bird fled to the dining-room before them.
No more trains, I look forward to wings.
Am waiting to fly away.
The Ugly One tries to hide. The Deadly One loses her teeth.
The Boring One is next to me in the empty seat. Then she sits in my lap.
Australiana Serba
https://www.australianaserba.com/milan-dobricic-no-more-trains-i-look-forward-to-wings/
https://www.australianaserba.com/wp-content/uploads/2017/03/IMG_1196-1024x768.jpg
https://www.australianaserba.com/wp-content/uploads/2017/03/IMG_1196-150x150.jpg
Poets' Portraits
Before the beginning... Together with our friends from poetry society and publishing house Treci Trg (Third Square) from Belgrade (Sebia) we are starting the cycle of poet's portraits in Australiana Serba Internet Magazine with this portrait of poet Milan Dobricic (Milan Dobričić)! Short biography, mini-interview and poems selected by...
Australiana Serba
australianaserba@gmail.com
Administrator
Australiana Serba