Damian Callinan: "The Merger" Screening in Belgrade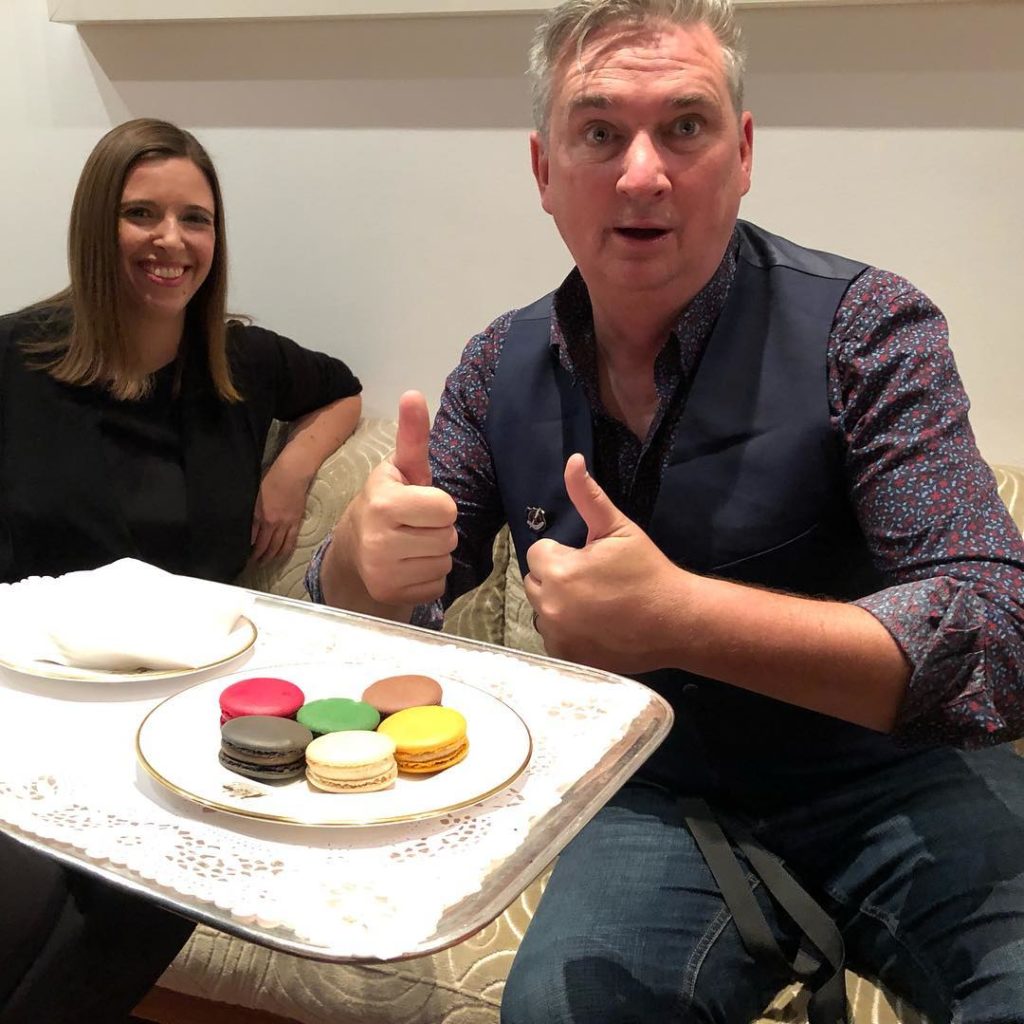 By Ivana Nikolic
Photo: Damian Callinan & Australian Embassy in Serbia, Norhtern Macedonia and Montenegro
New Australian comedy "The Merger" was screened at Jugoslovenska Kinoteka in Belgrade (Serbia) on March 26th. Screenwriter and leading actor of the film Damian Callinan was the special guest of this exclusive event hosted by Australian Embassy in Belgrade. The audience was crying and laughing while watching the film and gave an impressive applause at the end of the screening. Everyone also enjoyed the conversation with Callinan that followed. The Belgrade screening was the part of "The Merger" European promotion and tour. It has featured at the Glasgow Film Festival, toured in Ireland and just opened the 2019 Socially Relevant Film Festival in New York. The film was also screened in Great Britain, Denmark, Greece, Spain and other European countries. The audience in Australia can watch "The Merger" in cinemas and it is distributed in USA as well. You may learn more about past and future screenings and Damian's impressions at his Facebook fan page and website.

"The Merger" tells the story of a former star footballer who returns to his hometown, but finds his political views aren't welcome. When he is persuaded to take over coaching the struggling local footy team, his idea to recruit refugees to make up the numbers takes the community on a journey of change. As the Australian ambassador in Serbia Ruth Stewart says, the film tells the story about welcoming refugees, tolerance and overcoming barriers and racism, the challenges that every society faces. "We always love showcasing Australian culture here in Serbia and we know that Serbian people are very interested in Australia", said the ambassador. She also pointed out that "it's a comedy, but sometimes you can convey really important messages more effectively with laughter".
We had a pleasure and honour to make an interview Damian Callinan for our magazine and find out some interesting facts about "The Merger", his impressions of Serbia and other interesting topics.
AS: How did the whole story with "The Merger" start?
DC: The film is based on a live play which I wrote, but it is talking of refugees and bringing their stories much more.
AS: How much did you get a chance to meet the real–life refugees while working on "The Merger"?
DC: We met individual refugees and we met communities, but there are also refugees in the film, so one of the main refugee characters is interpreted by a refugee from Sierra Leone. Main refugee character is from Syria, but he came to Australia when he was 4. However, his family is still in Syria and feeling the effects of the war. We used a lot of featured extras who are refugees and a lot of the music in the film is made by refugees as well.
AS: How did you all get along on the set, since there are people of many different backgrounds in the film?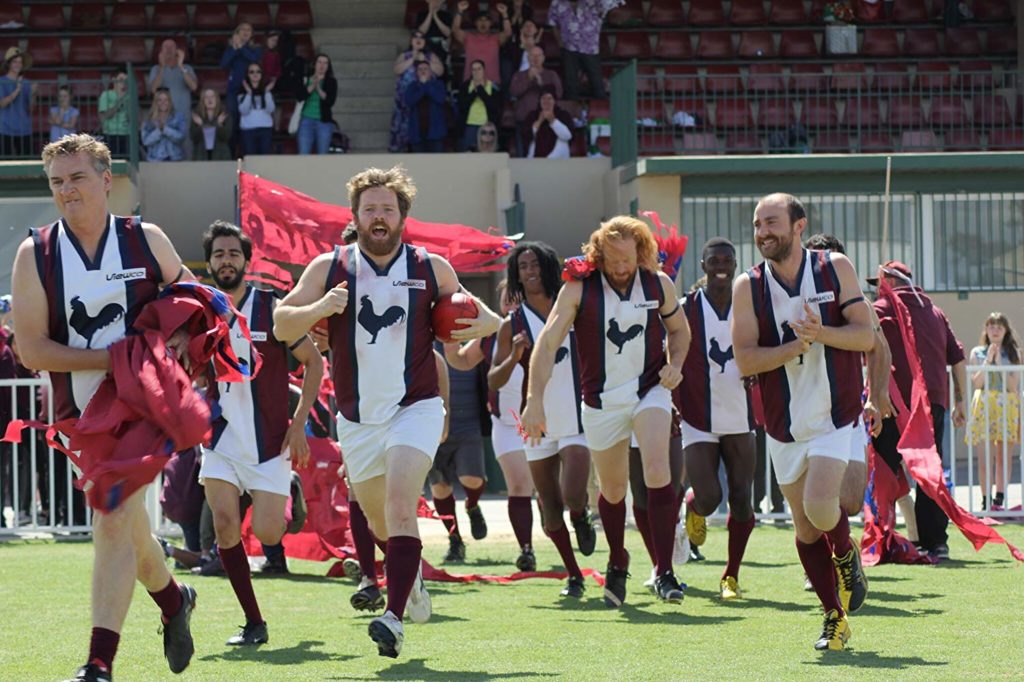 DC: It was like the real football team to be honest. So, in the film, it's about this football team that grows, and the film shooting became that ?? community that was built. We were filming in a regional location and most of us weren't from the town, so the local refugee council welcomed us. They actually had a barbeque to welcome us to the town. This was like two days before we set our filming, with them cooking for us and we were doing dance circle. It was really great. That kept going through the film and, as we get to know some of them, we ended up our stories intertwined. One of the refugees in particular we were helping and organized lawyers to get his brother from Germany to meet his family. That's kind of being the story of the film really. The film itself as the community became the version of the film that we were trying to make.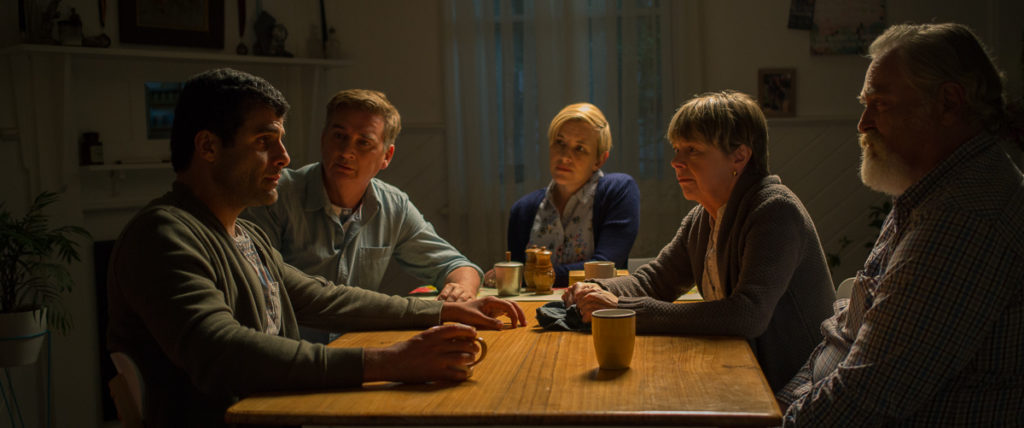 AS: Was there the happy ending for the refugee trying to meet his brother from Germany?
DC: I think it's still in discussion. We are also trying to help one other refugee who is actually detainee on the Manus Island. He's been there for seven years. Our composer works very closely with that region musically and so he knows these guys. That particular guy is a Kurdish refugee Farhad Bandesh and we are trying to get him a sponsorship to Canada. That's looking like it's going to happen. He ended up doing the composing in the film.
AS: Thanks to his hosts from Australian Embassy in Belgrade, Damian managed to see the city and meet the local people. Besides usual impressions of historical places and local lifestyle, he also noticed some less known details. We asked him about those insights and impressions.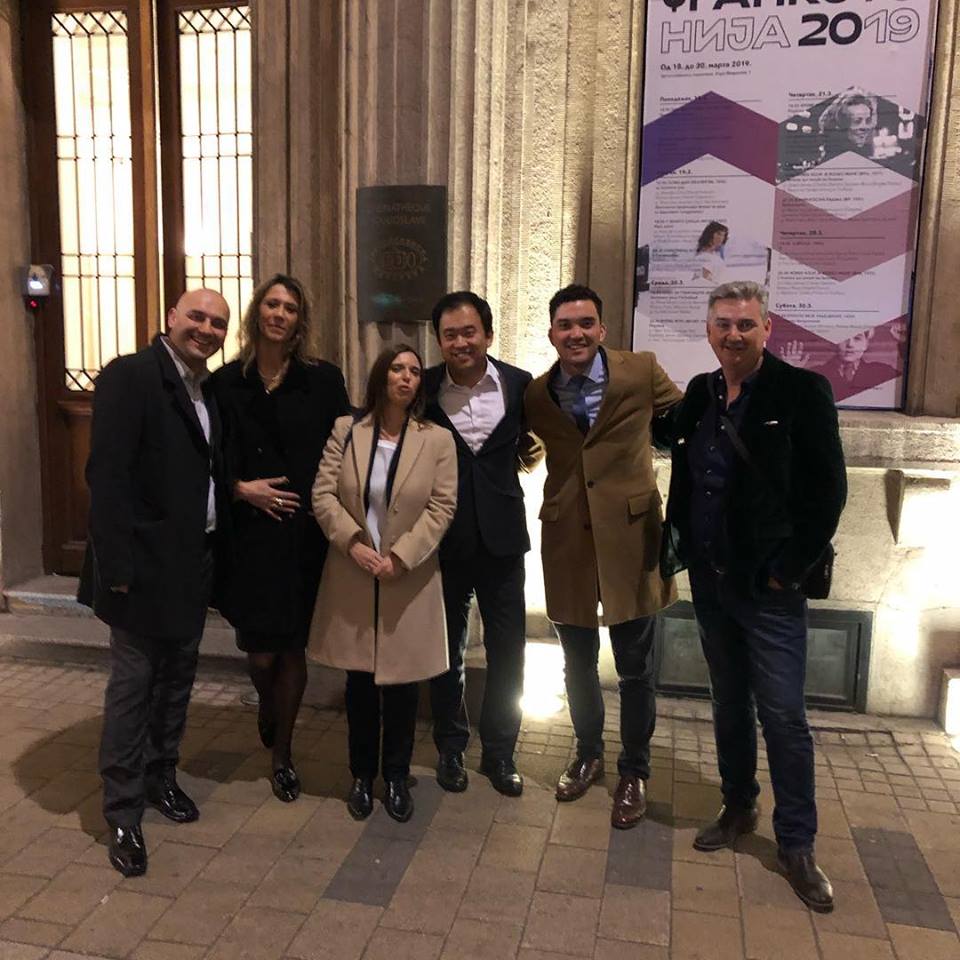 DC: It's interesting. I've had so many political conversations here and people here were briefing me on the situation. Australians don't talk about politics anyway near as much. The intelligentsia and the academics do. Middle Australia just talks about football. That's why we have so much ignorance around to the refugee issues to be honest. But I love it how people here talk a lot about politics. It's great. It's very robust, direct and concise. Everyone knows the problems. Look, even in Australian politics sometimes you have to sit back and go "Why it is like that?" Everyone here is like – 'it's like that because of this and that', 'that happened and all we need to do is that', 'put that there and all is going to be fine', etc. So, it's like everyone is potential Serbian president. And I love that. I think that's great. And also, I can't help it to say I can't believe how much people here smoke. So, having this conversation, we were sitting today in a café and people were really smoking a lot. And apart from the waiter and I, everyone else were smoking. And I'm comfortable around smoke. My wife is smoking, though she is not some heavy smoker. But then again, you know, some ten or fifteen years ago it was the same at home, but still…
AS: And did you get the chance to get the glimpse of Serbian humour, since we tend to believe it's a bit similar to Australian?
DC: Only through other people. I haven't watched any Serbian comedies yet. The comedy in this film (The Merger) is quite dry and understated and I feel like that's kind of matching Serbians.
Australiana Serba
https://www.australianaserba.com/damian-callinan-the-merger-screening-in-belgrade/
https://www.australianaserba.com/wp-content/uploads/2019/03/55776362_2256839564565372_2459477373825843200_o-1024x1024.jpg
https://www.australianaserba.com/wp-content/uploads/2019/03/55776362_2256839564565372_2459477373825843200_o-150x150.jpg
AS News
Interview PLUS
ambassador Ruth Stewart,Australia,Australian ambassador Ruth Stewart,Australian comedy,Australian comedy The Merger,Australian Embassy in Belgrade,Australian Embassy in Serbia,awards,Belgrade,comedy,culture,Damian Callinan,film,Glasgow Film Festival,interview,Irena Milojkovic,Jugoslovenska kinoteka,movie,Northern Macedonia and Montenegro,refugees,Ruth Stewart,Serbia,Serbian premiere,Socially Relevant Film Festival in New York,The Merger
Australian ambassador in Belgrade Ruth Stewart and awarded Australian comedian Damian Callinan By Ivana NikolicPhoto: Damian Callinan & Australian Embassy in Serbia, Norhtern Macedonia and Montenegro New Australian comedy "The Merger" was screened at Jugoslovenska Kinoteka in Belgrade (Serbia) on March 26th. Screenwriter and leading actor of the film Damian Callinan...
Australiana Serba
australianaserba@gmail.com
Administrator
Australiana Serba