DMedSc Marko Banovic: First International Medical Study from Serbia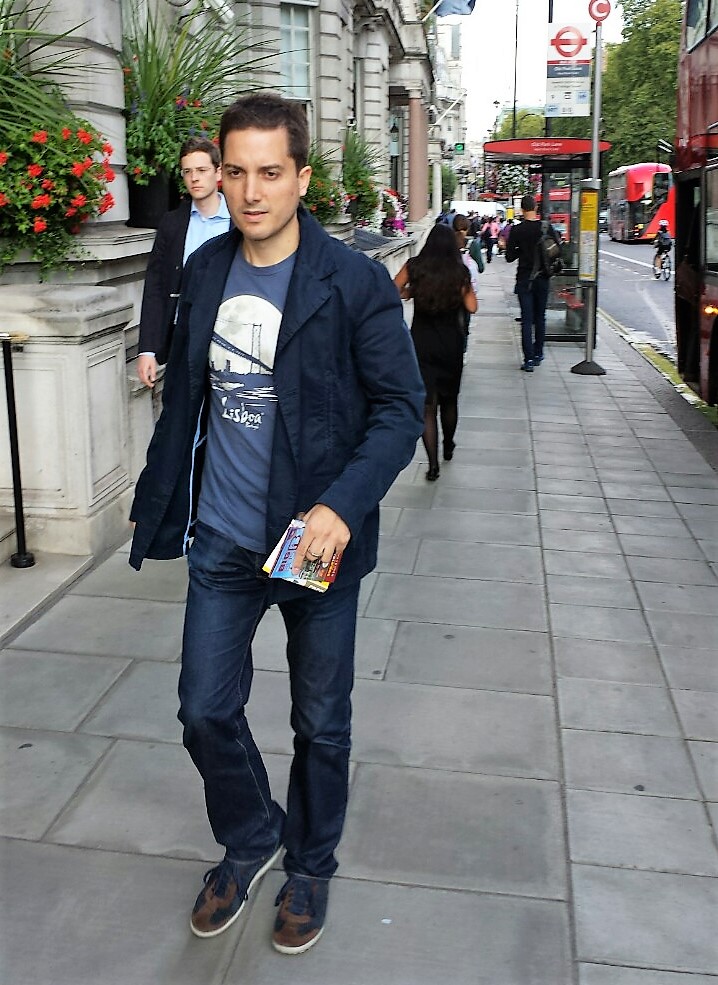 When one of the most renowned Serbian cardiologists of younger generation Dr sci med Marko Banovic (Banović) started medical study Avatar aiming to find out what is the best timing for surgical treatment of asymptomatic severe aortic stenosis, common heart valve disease, he knew that no one in the world knows the answer even though it could save many lives. However, he couldn't even suppose how quickly will this scientific endeavour grow into a large international project and the first international medical study started in Serbia. It is also the first scientific study in general concerning this very important question. The international scientific symposium dedicated to this study will be organized this June in Belgrade. The entrance will be free and participants will be able to listen to lectures by some of the best European experts in a field of cardiology and cardiac surgery. The success of this scientific project is even bigger having in mind that the experts from Western and other European countries are taking part in the study exclusively because of its' significance for science and patients' wellbeing whilst the money is the main motive in most of the cases. Dr Banović couldn't offer money and which is more his colleagues from Belgium provided part of funding necessary for costs of the study. Still, further progress of this scientific endeavour depends on the good will of people who can and want to help financially this study so it could be completed successfully. The study is non-for-profit and doctors don't receive money for their work, but it's necessary to provide money for the research costs. In spite of lacking appropriate financial support, Dr. Banovic and his colleagues from Serbia are doing well with preparations for the upcoming symposium, but with the proper funding the whole study would be completed by now. Not everything is lost yet and those who want to donate small funding which is necessary for the success of this project still have a chance to do it. The project is very significant for science and patients as well as for the reputation of Serbian medical science in the world and that's why the successful outcome is so important. The founder of the Avatar Study Dr. Marko Banovic already has an outstanding professional biography and remarkable international reputation. He completed master and doctoral studies as well as specialisation and subspecialisation at Medical Faculty of University of Belgrade. Dr. Banovic was still a student when he received scholarships from Serbian, Norwegian and German governments as well as Serbian–British "MB Trust" Foundation. He works at the Clinic for Cardiology of Clinical Centre of Serbia and as an assistant professor at Medical Faculty of University of Belgrade. Before starting the Avatar Study, he took part in several Serbian and international scientific projects such as medical study by internationally renowned cardiologist Dr. sci med Andrej Terzic from famous American Mayo Clinic, one of the most prestigious clinical centres in the world. Terzic's study was examining the stem cells treatments for patients with cardiovascular disease and Dr. Banovic was engaged as research coordinator and co-investigator on this project. Besides that, he was engaged several times as a visiting clinician at Mayo Clinic under the mentorship of legendary cardiologist Dr. sci med Marc Callahan. Dr. Banovic was also a visiting clinician at Sahlgrenska University Hospital in Gothenburg (Sweden). He won several awards for his work so far and some of the most significant are "Medis" international award (1st Prize) for the best scientific research in the field of Cardiology in the period 2014–2015 for the central and South-Eastern Europe and American Heart Association "Paul Dudley White" International Award for the highest–ranking abstract from Serbia at Scientific Sessions at AHA Congress in Chicago (USA) in 2018. Former president of European Society of Cardiology Prof. Dr Panos Vardas selected Dr. Marko Banovic as one of the 10 most perspective young cardiologists from Central and South-Eastern Europe for "Servier Cardiovascular Advanced School" (SCVAS) program in 2016 and 2017. Dr. Banovic is also a fellow of European Society of Cardiology as well as gold member of their Heart Failure Association. He also has a prestigious status of a fellowship at American College of Cardiology and membership in all other relevant cardiological associations in Serbia and abroad. As a member of editorial boards, he takes part in editing at three respectable international cardiac journals: "Heart Health Journal", "Cardiometry Journal" and "Annals of Cardiology and Cardiovascular Diseases". Dr. Marko Banovic is also engaged as a reviewer and author at numerous other reputable medical journals and publications. He took part in organization of medical symposiums in Serbia several times and regularly gives lectures at scientific conferences in Serbia, Great Britain, Belgium and other European countries. This time, we spoke with Dr. Marko Banovic about upcoming medical symposium which will take place in Belgrade and his international study Avatar. We hope there will be among our readers those who will recognize great importance of this scientific project and want to help so it may be successfully completed to the pride of Serbian science and wellbeing of patients around the globe.
If you want to help the AVATAR Study to be completed successfully, you may write to email
markobanovic71@gmail.com and get informed how to send the donation directly to European medical centres who take part in the study. You may also give donation on bank account used strictly for this purpose:
CIBAN NR.: RS35160513020036355730
BIC NR.: DBDBRSBG
Donation for AVATAR study
Banka Intesa ad Beograd
Milentija Popovica 7b
11070 Novi Beograd
Serbia
How are the organization and preparations for the upcoming symposium in June going?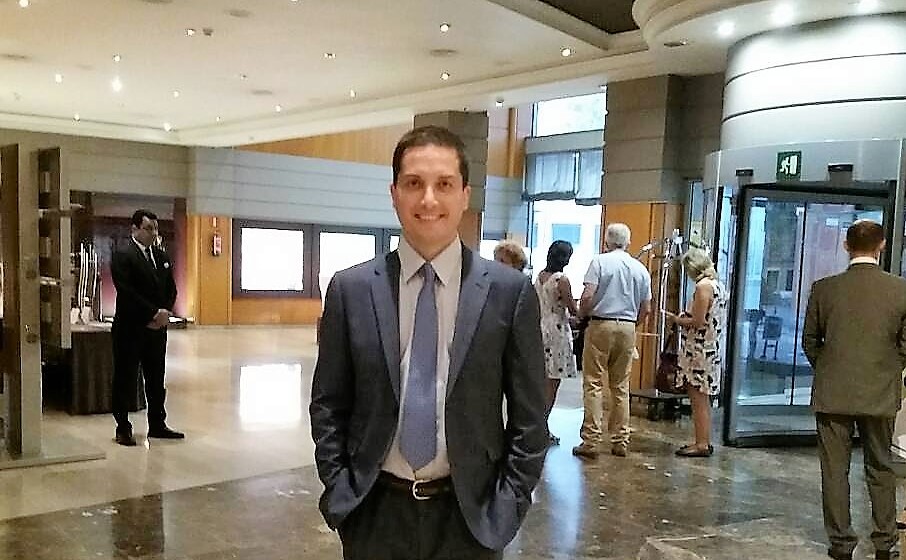 It is in the phase of preparations and the symposium is planned for June this year in the Hilton Hotel in Belgrade. It should be the first joint meeting of cardiologists and cardiac surgeons and the subject is heart valve diseases. We are organizing this symposium on the occasion of the study I designed and then started together with my colleague Dr. Svetozar Putnik, the director of cardiac surgery at Clinical Centre of Serbia. This study has grown into the international and multicentric project. I may proudly say that there are several clinical centres in 7 countries of European Union which have involved in the study. They recognized the importance of the matter and accepted to participate in the study without financial compensation.
We are trying to give an answer to an important question in the field of cardiovascular medicine and valvular diseases, which is important, primarily, for the patients with this condition, and then for our colleagues who are treating them worldwide, and that is the only reason. We don't have sponsors and money, which is what often motivates doctors and centres to take part in studies. However, we run real Investigator Initiated Study (IIS) and we don't have any funds. Serbia is going through major financial difficulties and we don't have appropriate foundations or any funding for scientific projects here, so this is all based on enthusiasm of the people involved.
The researchers are gathering on June the 1st in Belgrade. We invited everyone who are participating in the study to make analysis of our results in these 3.5 years since the study started. As there will be many internationally renowned and knowledgeable lecturers from Europe, our idea is to use that potential and make the symposium beneficial for the patients and the society as well. My colleague Dr. Svetozar Putnik and I have started the realization of the symposium and everything is going well for now. The symposium will last one day and there will be several sessions. I believe it will be very interesting and beneficial. The novelty is that it's the first joint meeting of cardiologists and cardiac surgeons and I hope there will be a constructive debate which will benefit both doctors and patients. I am looking forward to that and I think everything will be fine. The symposium is supported by Society of Cardiologists and Cardiac Surgeons of Serbia, Serbian Ministry of Health and Medical Faculty from Belgrade. We may get the support by couple of other institutions, but it's not yet definite.
How much did you get the support in Serbia considering the great international importance of Avatar Study and the symposium?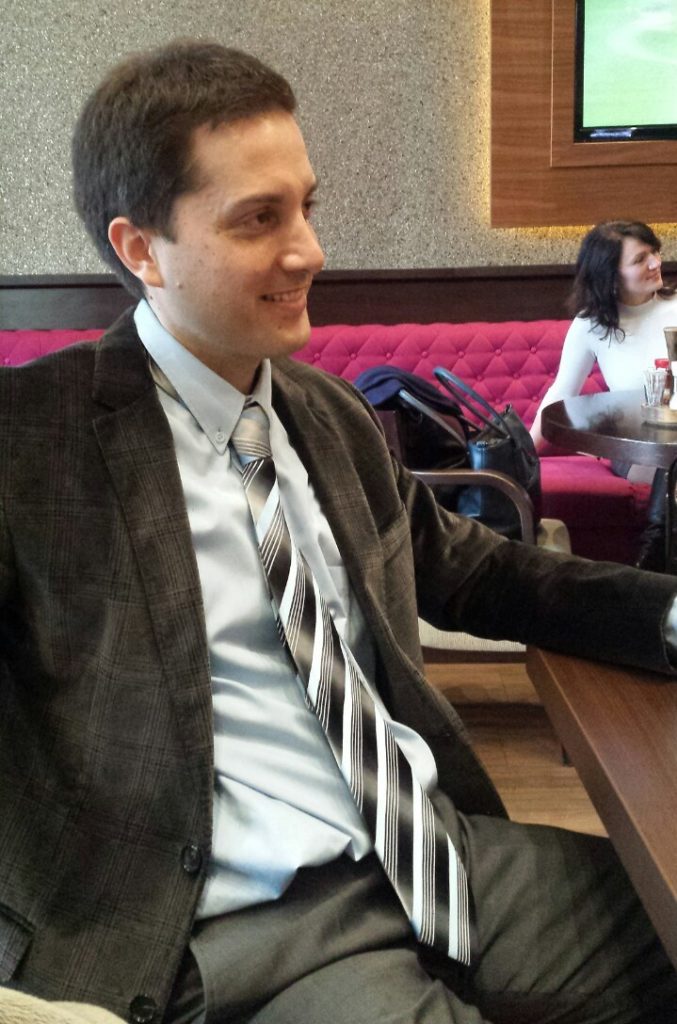 I'm afraid that essentially, we don't have real support here and there is still a fear that the people are giving support just in words. That already happened before and I wouldn't be surprised if something like that happens this time. I can't say that everything flows smoothly, but it's still going well for now and we expect positive outcome of the project. If I may say a bit immodestly, it's going well in a first place thanks to my vast persistence and energy I invest in the project as well as to a great help by my colleagues in Serbia and the help of foreign experts who are participating in the study and their willingness to take part in symposium. I am not in a position to rely on some association or to assign tasks to my associates, so everything takes much more effort than it should. Soon there will be active the website called BELVIS named after the abbreviation for Belgrade Valve International Symposium and it is already possible to find some of the information there thought it's yet to be finished. On the BELVIS website, there will be program, lecturers and everything that might interest the visitors and the public. The symposium will be accredited, but the entrance will be free and we won't charge any registration fee. Everyone who gets an accreditation will get the certificate for participating which is very beneficial for many people, considering doctors need points for participation in professional conferences in order to keep their work licence. Unfortunately, many colleagues from Serbia often can't afford traveling abroad to attend such conferences and our symposium will mean a lot to them as well. The organization of the symposium such as ours is often very stressful under the conditions we have here and I think it costs me health a bit. I started the study and symposium, but the professional associations and the profession should stand behind it, so it could be for the general welfare and not for personal marketing. People often don't understand that. However, I'm glad that everything still goes well and the participants will be able to learn a lot from top experts and all in all to benefit from this symposium.
What is the importance of Avatar Study and why is the financial support so important for its' success and wellbeing of many patients around the globe?
Avatar is the first international study designed in Serbia and the first one dedicated to aortic stenosis treatment, which is very important matter. Several similar studies appeared after Avatar, but we are the first who started that subject aiming to find the answer on the question our study examines. Avatar is dedicated to disease called aortic stenosis, which means a narrowing of the aortic valve opening. Aortic valve is one vent pipe or opening and the heart pumps the blood through it to the largest blood vessel called aorta. When that opening narrows, it is called aortic stenosis in medicine. It's like when you have a faucet and the calcium build-up appears inside of it, so the faucet opening narrows and the water barely flows. We are the first in the world who tried to give an answer to a question whether we should intervene and operate patients who have significant narrowing (severe aortic stenosis) while they still don't have
symptoms and their heart is relatively healthy (they have normal left ventricular ejection fraction) or we should wait and intervene only after the symptoms appear. So far, there has been dogma for decades that the patients with aortic stenosis should be treated only when there are clear symptoms and there is no other option anymore. However, some parameters are indicating that it's maybe too late and that perhaps it could have been better to intervene while the patient was still relatively healthy and heart issues didn't affect other organs, since all organs suffer when heart suffers. Aortic stenosis is a mechanical issue which requires mechanical solution and drugs can't help. The pipe vent must be replaced or in this case the aortic valve. There are few other things patients should know, incuding the reasons why it's so important if we will complete the Avatar Study successfully. Firstly, the quality of life decreases drastically once the aortic stenosis symptoms appear. The main symptoms are choking, fainting and chest pains. After the symptoms appear, patients can't sleep at night, they feel sick and their life turns into hell, colloquially said. Secondly, at that stage when the heart already starts to gets bad, other organs suffer as well and the surgery risk increases. On top of everything, when the doctor recommends a surgery, the intervention itself usually comes much later and especially in poor countries such as ours. There are waiting lists everywhere and diagnostic procedures also take lots of time. There are no waiting lists at Mayo Clinic and even there the patient waits at least two weeks, whilst in most of the European countries there are shorter or longer waiting lists besides that. In Serbia, the period of waiting may last up to 2.5 years and the patient who already has symptoms doesn't have that much time. Our idea is to find the perfect time for the surgery since it's also not good if it's done too soon because of the risk every surgery brings (it's not a joke to open someone's chest). This is why it's so important to find the right balance so it's not done too soon or too late. If we succeed in that, we'll get the answer to a very important question. There is no standard anywhere in the world at the moment and cardiac stenosis is the most common heart valves disease. It affects up to 9 percent of the population older than 65 years, which is huge number. Risk factors for this disease are the same as for the arteriosclerosis, heart attack, stroke, etc. Unfortunately, those are all very common diseases. Aortic stenosis can be common even among young people as some patients have congenital anomalies. Aortic valve normally has three cusps which open and close all the time. The most common anomaly among newborns is when they have two instead of three cusps. In spite of this, everything can function normally. However, due to burden of heart it causes, such valve is prone to fibrotic changes and calcification which leads to gradual narrowing. This is the reason there is dilemma what is the best time for surgery even in young people treatment. When we started the Avatar Study and sent the protocol to several European centres, everyone said it is important question and accepted cooperation. That's how it started. Some of those clinical centres gave up because they needed funding. If we have had money, much more centres would have involved and we would find patients much faster. No matter all our enthusiasm, someone in Prague, Zagreb or Belgium would certainly search for the patients more actively if they could offer them payments which is the common practice in other medical studies. Since we can't offer the money, the only motivations are enthusiasm and perhaps some future publications which should be published after the Avatar Study is completed. We managed to get small donation only from Belgians, even though it's not their study. We haven't god any financial support from Serbia and I spoke even with our prime minister and different ministries. I can't say they didn't recognize the importance of the study, because they were very cordial on words and said it's fantastic, but with the excuse that there is no money or appropriate legislation so they could help.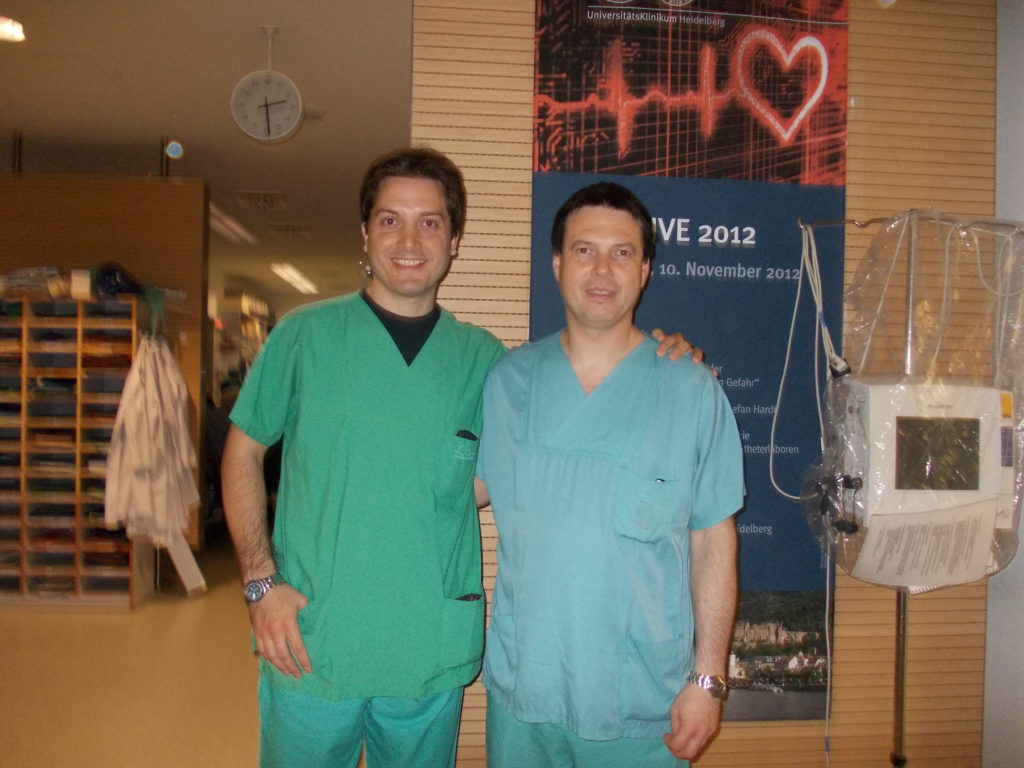 When the study is big and significant as ours and when it examines such matter of global interest, patients around the globe are later treated based on conclusions of such studies. The best options for treatments are determined based on medical studies. The results first get published in the professional publications and then in medical guidelines for patient care. The money from Belgian foundation is used for statistics, because it's important that the big studies which affect the methods of treatments and development of medicine have the independent monitoring and statistics, so that there wouldn't be any bias. All of us who participate in studies are subjective and we want for our studies to succeed, so in order that no one gets tempted to do something on their own, there must be independent institutions which control everything.All that is quite rigorous and very expensive. That's why it's so significant that Belgians helped us to pay statistics. An expert from Boston (Massachusetts, USA) will manage the statistics and , one certificated agency from Belgrade will do the monitoring for free, which, I think, never happened before. All of that is also the result of my engagement and personal connections. However, we still have a problem, because the study has to be completed in certain timeframe so we could make appropriate conclusion and it could be successful. It's not the same if the study lasts 3 to 5 or 15 years. If it lasts too long, the technologies and other circumstances change, the study fades away and the whole matter loses the significance. That's why I would like to stress out how much is the financial help still important for Avatar Study. We don't need money to pay the doctors or anyone included in this study, but solely in order to pay necessary insurance for the patients who participate and that way make everything easier for clinical centres who want to join the study. So far, I was giving money from my pocket even for foreign centres. I've given so far 750 euros for patients' insurance in Italy and 1000 euros for patients in Serbia. Basically, I took the money from my pocket that I actually don't have, as my salary is not 1000 euros. That's why we still need financial help and it would mean a lot to us. We don't need large amount of money and with 15.000 euros we could cover all our costs and complete the study in two years. That's not big money for companies. In order to avoid any unclarities and doubts in the use of donated money, I would directly connect potential sponsors with medical centres who need money for particular costs. For example, if we need to cover patient's insurance in Ireland, we would connect sponsor directly with local Irish hospital which participates in the study and they would show official invoice and the price of insurance for 10, 20 or more patients. That way the sponsor would get the precise insight into everything, the money would go directly for necessary costs and particular clinical centre would send out receipt for covered costs. We have bank account in case someone wants to give funds through us, but I avoid that so that someone wouldn't question what do we do with that money. We don't have money to start and maintain the company which is a reason more why it's better if everything goes directly. Both small and big donations are welcome, because every patient means a lot to us and we appreciate every, even the smallest help. Here in Serbia we have found legal mode how to recruit patients and work. Now it's important to activate foreign centres as much as possible, since it's important for the study that we have as many patients from different countries as possible. We need that in order to get the picture and realistic insight how the patients are treated across Europe and what is the best option, so it could be presented later in treatment guidelines from Australia to Africa. Therefore, the surgical intervention is everywhere the same, but we need to include different patients, surgeons and procedures in our study. In short, every, even the smallest help, means a lot to us and if someone could donate 15.000 euros, that would cover all costs. Last summer, I had a meeting with my colleague from Great Britain, who will be the guest of our symposium. He told me that this year he starts the study similar to ours as the main researcher, but it will cover only 20 hospitals in Great Britain. He has got a huge subvention from National Health Service (NHS) for that. So basically, it's the same type of study and we work without a penny. That says it all. Our study would already be completed if we had money, but as we don't have it, it goes slower than it should.
We included around a half of estimated number of patients, which is much slower than we initially hoped for and the only reason for that is the lack of money. Everyone who want to learn more about our study may find it on the Clinical Trials website under the name Avatar, which is actually acronym, like all the names of medical studies. There are all current registered studies on that website. There is my name as an author and principal investigator and there is also a list of all the centres and colleagues involved in Avatar Study. You may also find on the internet so called manuscript paper we published about the study design. Everything is very precise and everyone may get informed very easily. All they need to do is to simply type my name and Avatar Trial or Avatar Study on Google and they'll find information. If anyone would like to get informed more in detail, we would gladly explain everything, send protocols and other details that might interest the potential sponsor.
If someone decides to donate money to some of hospitals in Ireland or any other country included in Avatar Study, they wouldn't invest in that country and its healthcare system, but actually in the health of people around the globe?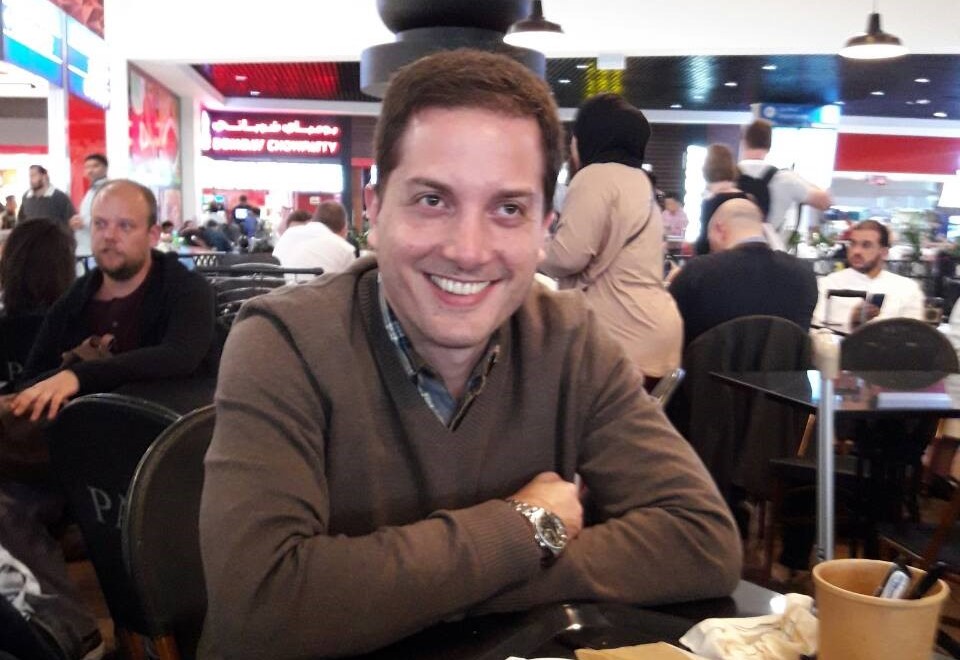 It is the investment in wellbeing of patients. This study is non-for-profit and there is no tangible earning. It's simply investing in people, their health and potentially the health of sponsor or someone from their family. We may say freely that it is the charity donation, since this is not medicament production, so that one could gain profit. None of us who participate in the study gets any profit. Only patients benefit from it. Our only benefit as investigators is that one day, when we publish the manuscript, there will be names of the people who designed and managed the study. Similar to that, we mention Nikola Tesla when we speak about alternating current, even though he didn't have any profit and died in poverty, but it brought benefits to the whole world. Of course, it's not my intention to compare us with Tesla, but only to explain more clearly. So, this is really non-for-profit and one can't return invested money, but we all gain a lot in some higher, humane sense. It may be beneficial for the sponsor as they may reduce taxes by giving donations. Besides that, all of us investigators are obligated to stress out every sponsor and donation when ever we give lectures about the study. Likewise, once the manuscript is published in some medical journal, which is our aim, there has to be written all the names of sponsors who helped the study. That may be good advertising for the company as well, because people gain trust more easily when they see that someone did something out of good will and for the benefit of others. That shows that someone doesn't take care only for their company's wellbeing and it may be very useful for business. There is no direct gain or profit and the only benefit is health improvement for patients around the globe. We live in the time of evidence-based medicine and we treat people based on findings we get thanks to large studies such as Avatar. Those findings get into medical guidelines which are published every couple of years and we treat patients following recommendations from those guidelines. As cardiologists from Clinical Centre of Serbia we took part in many studies, but all of them were started by our colleagues from Western Europe or USA so far, since those centres generally lead the medical science nowadays. They would usually include us since there are many ill people in Serbia unfortunately, so it was useful for their studies. Our people are usually glad to hear that this is the first time in history that one large international medical study comes from Belgrade and Serbia.
Your study gives great contribution to the reputation of Serbian cardiology in the world. My impression is that our cardiologists are very respected internationally. Just like our mathematicians and sportsmen, you also work under much harder circumstances, but you are as good as your colleagues from much wealthier countries. What are your thoughts on that?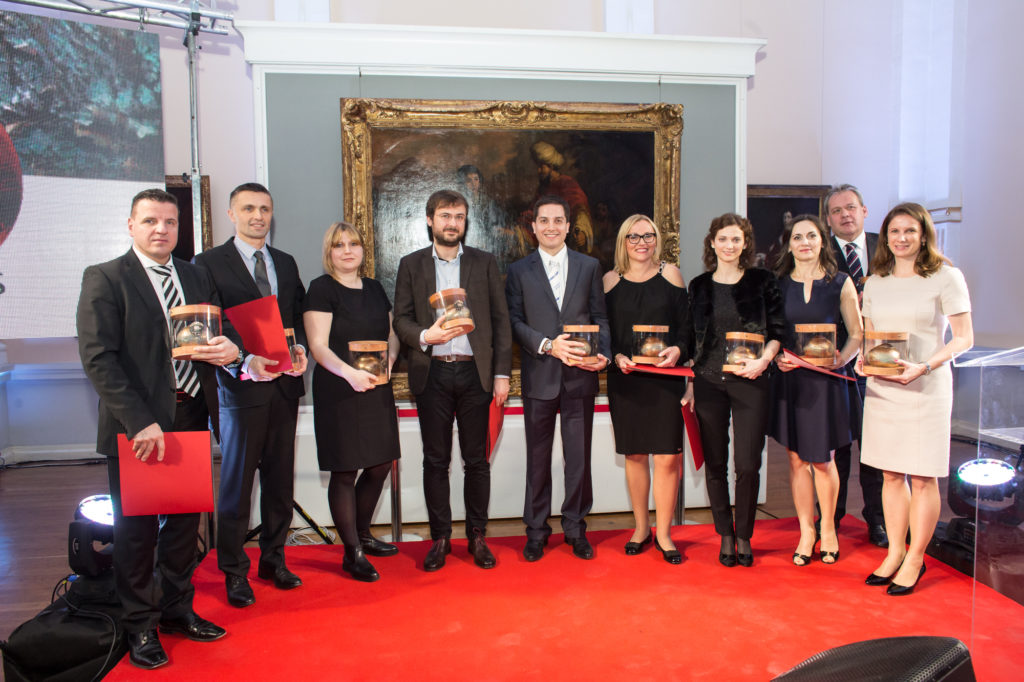 Our tradition is significant and we had excellent and renowned cardiologists throughout the history, both clinical and scientific. Unfortunately, I have an impression that every new generation is worse than the previous one. This is the case with most of other fields as well. Of course, I speak generally. I think my generation is not as good as those 15 to 20 years older than us. They are not as good as generations older than them and so on. There are many reasons for that and I don't think it's the case only in Serbia, but around the globe. One of the reasons is reliance on technology. People rely more and more on technology and less and less on themselves and their knowledge. For example, you send the patient on MRI or scanner and rely only on results of those examinations. It turns out that's it's enough if one knows which diagnostic method to use and everything ends there, but it isn't so. Good doctor needs to have great knowledge and ability to connect the dots. There is no good cardiology or medicine in general without humanity and empathy, but sadly nowadays there is much less empathy then 20 or 50 years ago for example. Doctors and patients definitely alienated in the meanwhile. Of course, it is not always and
everywhere like that, but that's some general trend and it affects quality of treatment badly since it's often not enough just to prescribe a medicine. Doctor needs to talk with patient as well. We have good doctors in Serbia. We are behind the world when it comes to technology. We can't apply all the procedures which are common in wealthier countries because we don't have money for that. In a last 15 years there is a great progress when it comes to heart valves and that is exactly what we examine in our study. The accent is on treating as many people as possible with some less invasive methods even when the intervention is necessary, but those methods are expensive and we can't use them here. Some conclusion of my answer would be that I think we do have good cardiologists, but I believe that the best among them are in the shadow. Some less good ones are in the spotlight and that's why I don't think that those with greatest titles and positions are always necessarily the best. Unfortunately, the title is more important than knowledge here and it should be just the opposite. However, we really have good cardiologists. I can't say if cardiology is better than other fields of medicine in Serbia comparing to Europe, but I wouldn't be surprised, since cardiology leads in number of doctors both here and around the globe and the quantity often results with increased quality as well.
There are very few people who are so unbiased and honest about this topic. How did you notice these changes having in mind that you belong to younger generation of doctors?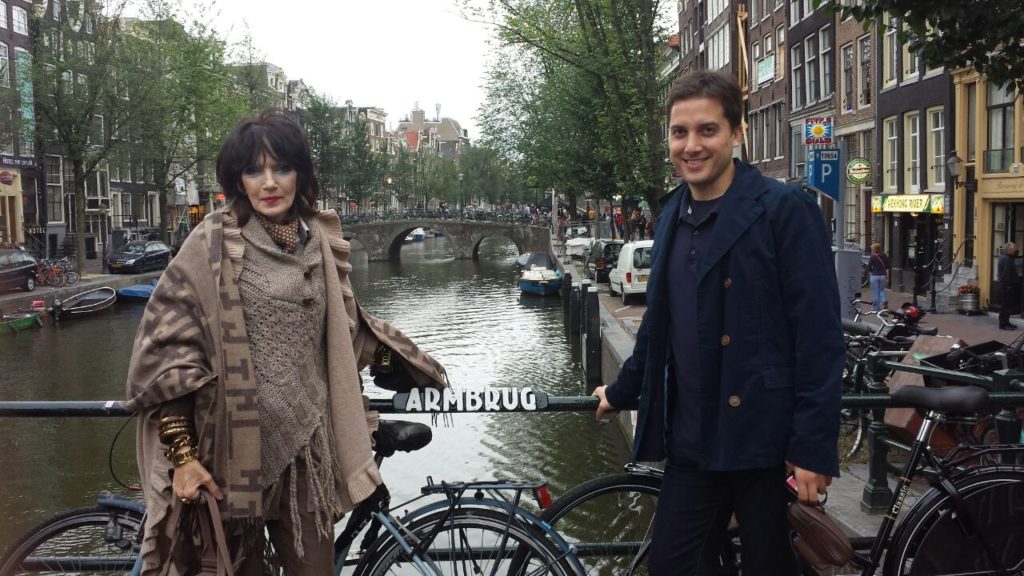 I am young, but I know how it used to be because I come from the family of doctors. My grandfather, my father and mother – all of them are doctors. I know what was the generation of my grandpa like and how they treated patients, if nothing from their stories. I also witnessed the time of my father and mother as they were still at the peak of the career when I started working as a doctor with them. Now I am working with my generation and those little younger and older, so I can make a comparison. I found myself in medicine. Anyway, I remember some different time and I'm a witness of different happenings and periods. I know how did the hospitals look then, and how they look nowadays or what were the interpersonal relations like then and what are they like now
You are a young doctor, but you are already very successful and work on the top international scientific projects. You have also cooperated with famous American Mayo Clinic. How did that cooperation start?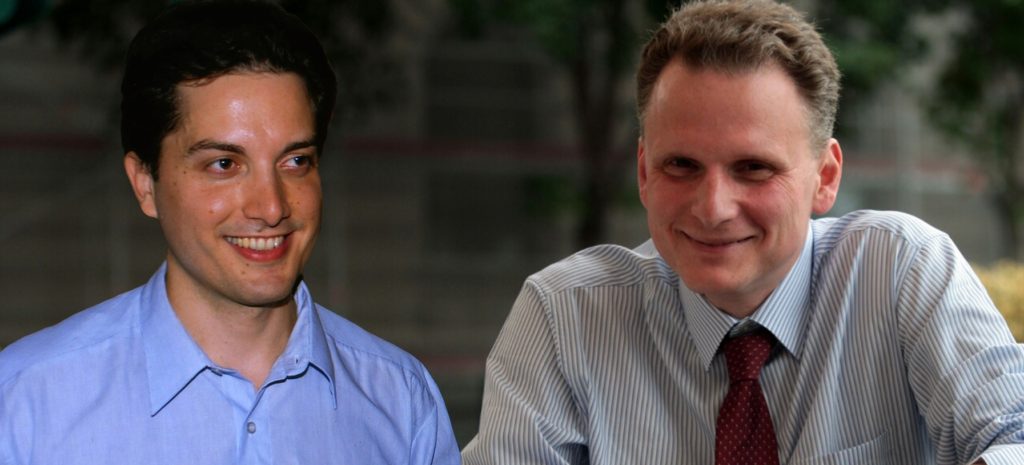 I was at Mayo Clinic three times so far. My first contact with them happened when I was going there accompanying a patient who was very ill and went to Mayo Clinic with the idea to undergo the surgery and get the cardiac bypass installed there. However, their doctors estimated that his condition was very bad and that the surgery would be too risky, so they decided to do the heart transplantation instead. Whilst being there and taking care of the patient, I was meeting people at the clinic along the way. Our host during that stay in USA was Elena Atanasova and she helped me a lot with that. Her and her husband are biochemists and biophysicists at Mayo Clinic and we became good friends, so they wanted to help. Obviously, no one from my country "sent" me there. Nowadays doctors are almost never sent out to specialization or training, which used to be a tradition in Serbia. In 70's and 80's doctors were sent systematically to study and train in USA. Cardiologists and cardiac surgeons were usually sent to Houston. All in all, my contact with Mayo Clinic was the result of luck, personal initiative, my connections and help of our people who live there. Thanks to all of that, later on I went to Mayo Clinic for professional training. That's when I met and became friends with exceptional Dr. Andre Terzic. He is Serbian man who studied in Belgrade and then completed doctoral studies in Paris and postdoctoral in Chicago. After that, he stayed in USA. Andre Terzic is big name and he is an expert in a field of regenerative medicine or stem cells as our people would say. Andre is a director of Mayo Clinic Center for Regenerative Medicine and probably one of the greatest scientists of Serbian origin in USA. He is most certainly one of the greatest in science in general, if we have in mind parameters used in science such as the number of quotations or the number and scientific significance of published works. At the time when I was there, he designed and started a medical study about stem cells aiming to improve the health of patients with ischemic heart failure. After returning from USA, I brought that here in a way, so we had that joint project with Mayo Clinic and it lasted for several years. In the meanwhile, this study was finished, but the whole project won't be completed before the cure discovery. We didn't get there yet, but I hope the future researches will be fruitful and bring success. However, the project was definitely useful as it helped patients who participated and got those cells, but less than we hoped. That was also a good advertising for Serbian cardiology, since it is one of the methods which are the future of medicine and without that cooperation wouldn't come to Serbia. Andre Terzic and I are still in touch and I feel free to say that we are friends. Serbia should be proud of such extraordinary people and open the possibility for them to contribute to their country's welfare with their knowledge. Unfortunately, we disclaim great people very easily and I hope it will change. The first question here is what is our financial benefit from such people, which is
probably common in poor countries. If there is no financial gain, it turns out everything else is less important and it's not. People usually don't understand the importance of investing in medical science before they get sick. In the end, it seems to me that even those who are managing economics in Serbia don't understand well that the good medical system can be not only humane, but also very profitable for the whole country. By the way, I am still in touch with all of those people from Mayo Clinic and I hope I'll be able to visit them sometimes soon and learn and soak in the new methods they are applying. They are moving the world of medicine and most of medical innovations are coming right from Mayo and few other American clinics. They really have top medical doctors and science and one can learn a lot from them about medicine, organization, relationship to patients, professional interpersonal relations, etc.
You travel a lot due to your professional engagements. What are your favourite destinations?
Paris is the city I like. I found myself there immediately. It really has a special charm and I like to come back to it. The whole France is special for me actually. I also like English countryside as it's very relaxing there probably thanks to their famous bright green grass which has kind of sedative affect on me. I also like how they maintain their houses and gardens. Florence is also very beautiful. Ghent impressed me. That is a city that looks like lace. Barcelona is fantastic city, the metropolis which has Copacabana – something for everyone. Then, Germany or Austria with beautiful nature and order. I prefer the lifestyle of Northern-Central Europe where people live more peacefully and everything is in perfect order. Of course, that comes with certain flaws, because there is not much socializing and it's perhaps too sterile. If it's not some big city, there is no one on the street after 6pm. Then again, if I would choose where would I prefer to live, that would still be North and I don't mean Scandinavia but everything more Northern than Hungary. It can be beautiful here at the South of Europe as well, but I had enough of chaos and disorganization. And if I'd have to choose whether to live in Europe or in USA, America is professionally more challenging and gives more possibilities in my profession, but I would still rather live in Europe. When it comes to USA, I would point out Boston and San Francisco. I have friends who live in San Francisco for 25 years and they say it's not the same city as it used to be 20 years ago. People who live there don't like that it became a city of extremes. It became too liberal for my taste as well. What I love about San Francisco are the seaside and those famous steep streets. It really stands out comparing to other American cities which are mostly built by the same pattern. I like Boston because the part of this city reminds of European British city very much. I recently returned from Chicago which is typical American city, but still has something unique
that I like. I don't know why, I can't explain that. It is the city with biggest number of skyscrapers in USA, but even with all that grandiosity it still has some special vibe and that beautiful lake large as the sea. There are many people from Serbia in Chicago and it's interesting that I have met there someone from Serbia only once. Even that was previously arranged.
How often did you get a chance to meet people from Serbia abroad and perhaps even cooperate with colleagues from our diaspora besides Dr. Terzic?
I cooperated only with Andre Terzic from Mayo Clinic when it comes to our diaspora. There are people from Serbia everywhere in the world. For example, many people left their homelands because of wars in 90's. There are some people from Serbia even at Mayo Clinic, but I cooperated only with Andre. I made connections thanks to my personal initiative. It would be much easier if there would be a system and the government would take care of connecting people here with our diaspora.
You have the opportunity to live abroad and yet you still live in Belgrade in spite of all the challenges. How do you see your Belgrade before and now? What keeps you here and what maybe bothers you and makes you want to leave?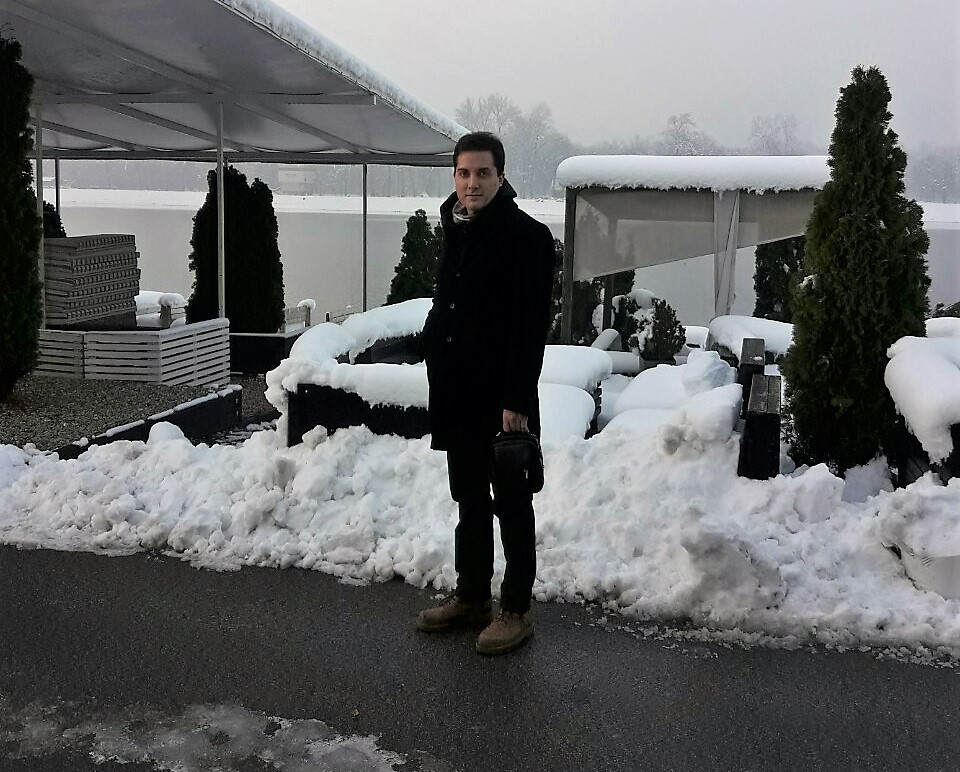 Same reasons both keep me here and make me want to leave. In the first place, what keeps me here and make me want to leave at the same time are people. Besides that, my job is also keeping me here due to unfinished projects and at the same time makes me want to leave because of some issues. That's a bit paradoxical. When I say people, I mean my family and close friends in the first place. It's really priceless that I can sit and talk with all the people I love and spend time with them very often. On the other hand, people here are also my biggest test due to vanity, intrigues and gossiping. Many unprofessional factors affect the development of one career here, which shouldn't happen. People here are mostly enemies to each other and that's why I say that people keep me and push me away from here at the same time. When it comes to my home city Belgrade, I have a certain quite irrational attitude. We are sitting now at Tašmajdan where I was born and raised, and there is anything else that could replace Tašmajdan in my heart. There is no city which could be compared with Belgrade even though objectively I can't say that nowadays Belgrade looks beautifully. Belgrade today seems to me too crowded and lacks greenery and space it used to have in 80's and 90's. I know its part of globalization, but it still bothers me. There are few areas in Belgrade which are mine, dear to my heart and I go there all my life. Those are, among few others, Zemun and Danube, where I like to go and feel relaxed there. When ever I have some time, I go there and sit at least for few minutes to reset and rest my eyes. I simply feel good there. When you asked me this question, I realized I never thought about it and I was surprised when I came to conclusion that the same things make me want to go and keep me here at the same time. More particularly, what keeps me here professionally is my aim to try to complete Avatar Study as I believe I will leave some trace in medicine and science if I succeed in that. That would be my contribution to medical science and, not to sound immodest, also a contribution of Serbian, Belgrade medicine to the world science. Difficult working conditions, low rates, bad organization – that's what makes you want to leave Serbia. Since there's that paradoxical mix of things that both push you to leave and keep you here, every day you get the urge to leave tomorrow if possible, but then you just want to complete one more thing. If I successfully complete this study, that would mean a lot to me and then it would be easier for me to decide to leave at least professionally. If I would leave now, I would probably have to stop the project. Actually, it would be the easiest if I could live on the relation between Belgrade and some other city abroad, so I could be a little bit here and a little bit there. One is probably the most productive and the most positive in that situation. You can't get enough of any of those places and you can't get tired of it a lot. When you had enough there, you come here and vice versa. It's absolutely not easy to accomplish, but it's also not impossible.
Australiana Serba
https://www.australianaserba.com/dmedsc-marko-banovic-first-international-medical-study-from-serbia/
https://www.australianaserba.com/wp-content/uploads/2019/01/marko-banovic-300x172.jpg
https://www.australianaserba.com/wp-content/uploads/2019/01/marko-banovic-300x172-150x150.jpg
Interview PLUS
Andre Terzić,aortic stenoisis treatment,aortic stenosis,asymptomatic severe aortic stenosis,AVATAR,AVATAR Medical Study,Avatar Study,Banović,BELVIS,cardiologist,cardiologist Marko Banovic,cardiology,Clinical trials,disease,DMedSc Marko Banovic,doctor of medicine,donation,dr Marko Banović,Europe,heart,heart disease,Marc Callahan,Marko Banović,Marko Banovich,Mayo Clinic,medical science,Medical Study,medicine,science,Serbia,Serbian sciencce,treatment,USA
When one of the most renowned Serbian cardiologists of younger generation Dr sci med Marko Banovic (Banović) started medical study Avatar aiming to find out what is the best timing for surgical treatment of asymptomatic severe aortic stenosis, common heart valve disease, he knew that no one in the...
Australiana Serba
australianaserba@gmail.com
Administrator
Australiana Serba