Brigitta Karadjordjevic: The Princess With Noble Heart
How do you see Karadjordjevic family and its role in Serbia nowadays?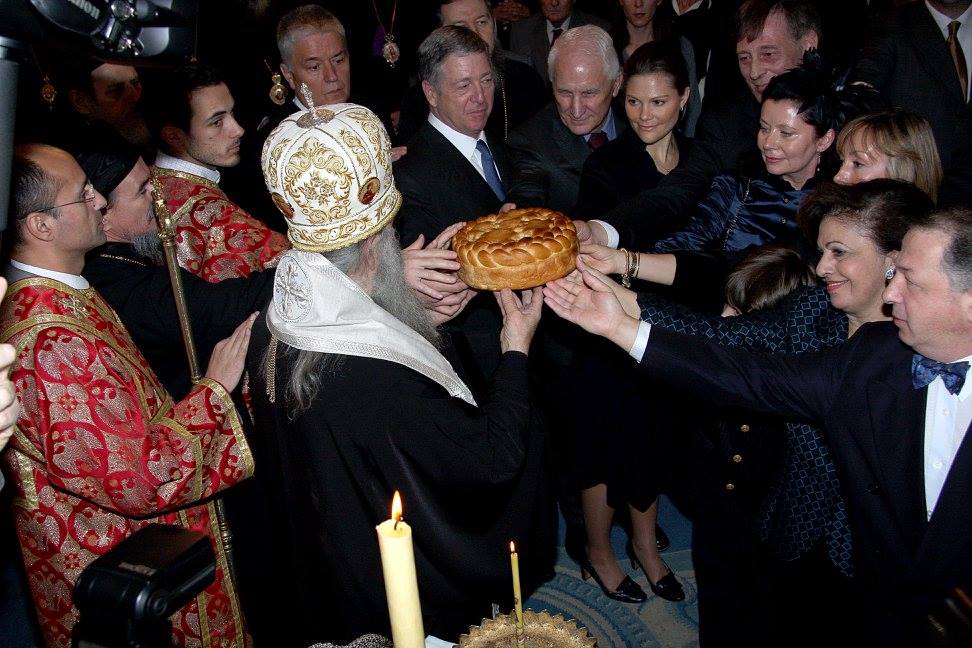 Oh dear! How can I answer this without appearing to be unfair, or brutal? If I were to put it into very simplistic terms, I would borrow from my husband and his analogy. The Karadjordjevic dynasty today is like a Formula One team with no car, no petrol and no sponsors! The winning potential is there in abundance but the race cannot be run! Putting this into real life terms we must look at the legitimate situation of the family today. There is absolutely nothing within the Constitution of the Republic of Serbia which allows the Karadjordjevic dynasty any official representation within their own country what so ever. Each and every legitimate Prince or Princess within this family has been denied any official role through the various actions, or inactions of various governments over the last seventeen years. Added to this has been the very destructive lack of any leadership within the senior sector of the family, added with some very uncomfortable episodes of negative public relation experiences.
It would be far more beneficial to address this question to my husband, who has lived with this situation since his birth and can therefore give a finite amount of detail in addressing the many aspects of this matter. To this end, I would like to quote my husband: "My idea is to serve to the Serbian people and not to rule. I always kept in mind what I have learned from my father and my ancestors – my relation with the people should never be based on the command: "Advance!", but always on: "Follow me!".
You've done a lot for Serbian people through your charity organization Mother and Child Relief. What was that experience like?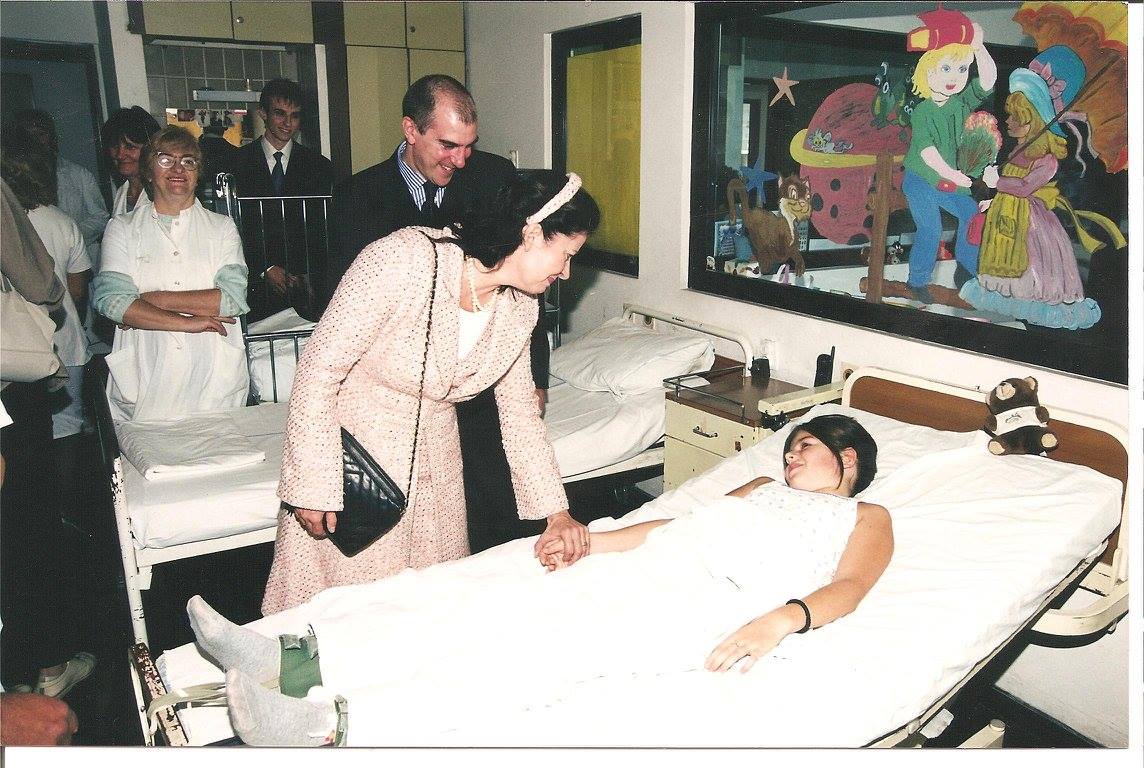 I always feel very uncomfortable speaking about the subject of charity, or in receiving any praise for what Vladimir and I have done in the field of charity because, for both of us, it is something obvious – something that must be done, without it being a duty or a platform to seek praise and thanks. We are all humans. Some of us can do something to help others, so why not do what you can to help someone in need? I think that the vast majority of the human race has a genetic code which brings them to the aid of another human being in peril. What Vladimir and I dislike about the world of charity is that there are those individuals who seem to be more interested in what medal or recognition they will receive in helping another human being, almost as if the amount of recognition is connected to the amount of help they are willing to give. This is why Vladimir and I try to be a silent as possible about our charity work. Of course, you must be very loud in shouting out your needs to the world when you are looking for help in collecting humanitarian aid. This is the inevitable side of being present so that you are able to receive sponsors and donors to help you in your mission. When Vladimir and I look at what we have done in the field or charity work in Serbia, we are so very grateful to God, and to all those who have helped us in our work. Sometimes we are even proud of what we have achieved. But the truth is not so glossy and full of smiles! The truth is that despite what we have achieved in our humanitarian work in the last seventeen years, the suffering of the Serbian people, on so many different humanitarian levels, is massive! There are so many people who need a vast variety of help, and the simple truth is that we will not be able to do anything for the majority of these suffering people. Vladimir and I have seen so much death because of the lack of aid over the years and there is nothing of any glory in that. No medals, no recognition and no words of thanks for all our work will ever bring back those people we were not able, and are not able to help – and that is the true and painful face of humanitarian work.
Which encounters with those in need were the most special, inspiring or emotional?
There have been so many but I would say that all those projects involving children who we were able to help have been the most memorable and special. The most emotional are those cases where you are not able to help. These cases rip you to pieces emotionally!
You are starting new charity. Can you tell us something more about it? If someone is willing to help, what are the ways for them to do it?
Yes indeed. We are starting a new charity which we want to orientate towards catering for the various needs of the children within Serbia. We want to make the platform, upon which we build our future projects, as wide as possible so that we will eventually be able to work within the fields of not only medical or humanitarian needs, but also on various levels within cultural and spiritual fields. We are just finishing off the final paperwork and already looking for international support of our venture. We also hope to get moral support from other charities which are run along the same basic principles within other countries. Some of these charities and organizations have vital experiences which we can only benefit from learning about!
Your Highness is very successful houte couture fashion designer. How would you describe your road from young designer to renowned artist?
If I was to be candid I would say that I started my "career" at about the age of 3 years old, where I began to make dresses for my dolls. Although they were obviously primitive and very and the work of a child, the serious aspect of this was that I already had my own idea as to how I wanted my dolls dresses to look as I was not happy with what was offered by the market. This inner and fundamental desire to design my own fashion became stronger with time and it is still a driving force in me today.
I worked as a fashion model for a while in order to get an understanding of that angle of the business and then went to study art, initially in order to gain experience in drawing out my fashion creations. Ironically, this journey into the world of art led to me painting as a hobby and a small career too!
In order to broaden my horizons, I travelled a lot to various countries to learn about other cultures and traditions, of course, first with my parents and then alone, as a teenager. One of my first solo travels was a trip to Moscow, Kiev and St. Petersburg, with my art school and a Russian painter, in order to see and learn about icon painting and gilding. We visited various monasteries and museums, such as the Hermitage and also many other Orthodox churches. I was so in awe with all I had seen and this was my first introduction to Orthodoxy which made a very lasting and positive impression upon me!
I've always had my own way of seeing and doing things. I have always loved music, especially classical music, but also rock and pop. I have also always had animals, mostly dogs, which I prefer, but also a parrot, which spoke and sang in the German language.
My parents wanted me to follow a "safe" career and so I studied business and worked in investment banking, which actually taught me almost everything I needed to know about business banking too. Although I really did not enjoy this job the experience has been very valuable to me in running my own business. After leaving the world of banking I set up my own Atelier and decided that I wanted to work solely in the field of high quality couture. I was very lucky in making early contacts with the suppliers of the Haute Couture fashion houses and was able to establish my own lines from within the system. it was very hard work and like many other people in their own businesses I had to give up any dreams of holidays or weekends for a long time, until I was established enough to be able to relax a little.
Through this very hard work I was able to develop my client base and had the freedom to design more and more high quality collections for my clients. I have always worked under the motto of "I am very easy going, I accept only the best"! I am very lucky to have a team which understands and appreciates this and their professionalism makes my job all that less complicated!
I have always had a good sense of colors and shapes and so I was very lucky to meet the right people at the right place. I had some private clients and worked on the catalogs of well-known companies. Early on I received the first prize for one of my creations from a well-known department store in Tokyo. I organized many fashion shows in a smaller or larger setting and I regularly attended the Haute Couture shows in Paris to learn from my great colleagues.
Whilst work is the provider of our daily bread, as it is for so many people, I am so grateful to be able to juggle my timetable in order to allow me to partake in other activities, such as our Charity work, our official engagements and even a little bit of painting. I would say that I see myself as blessed by God in being given the opportunity as a human being to be creative, very hard working, a person who believes in and fights for justice and righteousness and given the ability to love animals almost as much as I love people.
For our readers from Australia and beyond it would be interesting to know your impressions of this country and Serbian Diaspora there too, considering you visited Australia several times. What was your Australian experience like?
We enjoyed our visit to Australia very much indeed. Although our time there was dictated by a very tight and demanding business schedule, Vladimir and I were very careful in making sure we had the necessary time to visit our Serbian emigre in a couple of the major cities we visited. It was a very special treat for me to have the opportunity to meet some of the Serbs in Australia. I know that Vladimir was delighted and overwhelmed by the experience. I hope what I now say is not offensive to anyone, but something hit me immediately with the Serbs in Australia, and that is this – to them, Serbia will always be "just around the corner", no matter how many kilometers or miles you must travel to get back "home". I think that on the other hand, it is perfectly natural for a Serb in Serbia to see this sort of distance as obviously massive, and so, so, so far away. For me personally, this indicates that no matter where a Serb is living, no matter how far away from Serbia that place may be, or what life that Serb has made for themselves abroad, Serbia is always "just around the corner", spiritually, culturally, and emotionally!
We also enjoyed the typical Australian hospitality very much too. We were always made to feel more than welcome, on both a professional and personal level. Although there is a very deep rooted British system of protocol within the Australian customs, there is also a very open and native simplicity in just being friendly with one another. Maybe this is just a naive perspective of me as a tourist there, but it happened far too often to just be a coincidence, and it was lovely. I have definitely put Australia on my map of countries I want to go back to and see much more of!
What are your current professional and charity activities and plans? Are there plans for coming to Serbia anytime soon or maybe even moving to your homeland?
At this moment in time I am still, thank God, very busy with my own business, which obviously takes up a vast amount of my time. I love my work but it is extremely demanding and could not succeed if I were not able to put in a full 100% body and mind. The rest of my time is divided between my other duties, humanitarian responsibilities, and any free time that I may have. Although I am extremely happy with living up to my various duties and responsibilities, it more often than not robs me of any free weekend or other recreational moments. Planning our calendars is, for Vladimir and me, a constant art of juggling and being able to adapt to the current state of things. Although we are still very much involved with Serbia, on many levels, not just humanitarian, all this has taken its toll in our abilities to come to Serbia as often as we would like to. Ironically, it is a matter of Vladimir and I being able to do more for Serbia and her peoples from outside the country at this point in time. Yes, it is very painful for us. Being in Serbia is something very special for me and I know that Vladimir is often pained at not being able to just jump on a plane a fly down to Serbia for a number of days, weeks, or months. We still hope very much that all the missing pieces, which prevent us at this moment from choosing to live in Serbia as our base, will be found and fall into place. We are working very hard towards this end and have complete faith in God for his guidance!
Australiana Serba
https://www.australianaserba.com/brigitta-karadjordjevic-the-princess-with-noble-heart/
https://www.australianaserba.com/wp-content/uploads/2017/10/Princeza-16.jpg
https://www.australianaserba.com/wp-content/uploads/2017/10/Princeza-16-150x150.jpg
Interview PLUS
Australia,Belgrade,Brigita Karađorđević,Brigitta,Brigitta Karađorđević,Brigitta Karageorgevich,Charity,haute couture,Karadjordjevic Family,Karađorđević,London,Mother and Child Relief Foundation,Prince Vladimir,Prince Vladimir and Princess Brigitta,Prince Vladimir Karađorđević,princess,Princess Brigitta,Princess Kira Melita of Leiningen,Princeza Brigita,Romanoff,Royal,Royal Family,Serbia
How do you see Karadjordjevic family and its role in Serbia nowadays? Oh dear! How can I answer this without appearing to be unfair, or brutal? If I were to put it into very simplistic terms, I would borrow from my husband and his analogy. The Karadjordjevic dynasty today...
Australiana Serba
australianaserba@gmail.com
Administrator
Australiana Serba